Wastewater treatment is a process that involves treating the water that is unsuitable for human consumption so that it can be made into an effluent. This effluent can be effectively reused or reintroduced into the water cycle. This is a vital step towards making sure that water resources are used in the best possible manner. As one of the eminent water waste management companies in India, Synod Bioscience makes use of state-of-the-art technological tools for transforming wastewater into healthy water. The infrastructure that we have at our disposal can be used for converting wastewater into reusable water. We offer highly competent water treatment technologies that always adhere to the highest levels of quality standards and practices. Moreover, our experts can also help in reducing the environmental impact of wastewater.
Sewage treatment plants can be of numerous types and they play a crucial role in the treatment of wastewater and solid waste. Synod Bioscience has been involved in offering highly competent and reliable commercial waste management solutions for a long time. We can build and manage extremely productive and energy-efficient waste management plants that can be used for yielding lower levels of sludge and yet at the same time deliver optimum biogas production results.
1. CONVENTIONAL ASP TECHNOLOGY
Activated Sludge Process (ASP) technology is considered to be among the most widely used methods of suspended growth process technology that can help in the treatment of wastewater.
The activated sludge plant involves
As a company that is actively involved in offering waste management services, we at Synod Bioscience design and develop ASP technology which can be customised to specifically suit your distinct wastewater treatment needs, as per the amount of effluent produced.
2. SEQUENTIAL BATCH REACTOR (SBR TECHNLOGY)
Another type of waste management technology that we specialise in is SBR TECHNOLOGY. Sequential Batch Reactor (SBR) can be described as a type of activated sludge process technology that is associated with numerous forms of treatments taking place over an extended time period within one single process. The versatility of the Sequential Batch Reactor (SBR) makes it suitable for numerous applications. It is suitable for both anaerobic effluent treatment as well as the type of stand-alone process. At Synod Bioscience, we always work within a definite time cycle to set up different types of process equipment like pumps, aerators, decanters and mixers that can be connected to a type of programmable controller. This programmable controller can be controlled and monitored by our dedicated on-site plant personnel. 
3. MOVING BED BIO REACTOR
Using the Moving Bed Bio Reactor makes it possible for us to come up with a highly economical solution for all wastewater treatment requirements. At Synod Bioscience, we are familiar with the techniques to offer advanced solutions for the handling of industrial and municipal waste materials. Working with the Moving Bed Bio Reactor is definitely considered to be one of the best techniques for managing the handling of waste materials. It is extremely efficient and can optimise waste disposal while keeping energy consumption levels low. The process can also help in nitrification, denitrification and removal of various types of organic substances.   
EFFLUENT TREATMENT PLANTS
At Synod Bioscience, we can come up with numerous types of effective effluent treatment plant options that can be used for the recycling of wastewater materials and its treatment. We specialize in offering customisable solutions that are designed and developed to cater to numerous variants of effluents used in municipalities and industries. We can also maintain efficiency and consistency all along the way.
Systems like physio-chemical treatments, biological treatments, membrane separation as well as tertiary treatment can be implemented for achieving zero discharge standards that are mandated by all the concerned governing bodies. We can offer you systems that are both economical and innovative when you are trying to achieve the best results with the effluent treatment, such as managing wet waste and organic waste from the municipalities, including but not limited to industrial wastes like drugs, dairy, pharmaceuticals, textile effluents and refineries.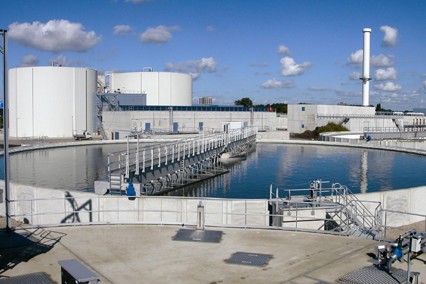 The effluent treatment plants that we offer at Synod Bioscience can cover the following processes:
Synod Bioscience specialises in offering turnkey solutions to help in designing, manufacturing, and installation of all types of effluent and sewage treatment plants. Our waste treatment plants can be fully customized according to the needs of our clients and the precise waste and area requirements. Each and every treatment plant can cover a wide range of waste treatment needs. We have over the years designed and implemented a wide range of sewage treatment plants as per the needs of large business establishments, industries and government organisations.