WASTE COLLECTION / WASTE MANAGEMENT SERVICES
Waste collection is a crucial part of waste management cycle. It involves the sourcing and collection of different types of dry, solid and wet waste. When storage, transportation, collection, segregation as well as the final disposal of all waste materials are carried out efficiently and seamlessly, it is referred to as an efficient solid waste management strategy. At Synod Bioscience, we understand the practical difficulties associated with waste management services and therefore we always strive to resolve the complexities associated with such processes. Whether it is picking up the waste using a waste collection crew, handling the transportation of the waste in vehicles and getting it to the disposal point, our panel of experts can make sure that everything is managed with optimum efficiency. Our professionals at Synod Bioscience can handle all operational tasks related to waste collection. This makes Synod Bioscience the best commercial waste management company in India. 
Collection of waste can be managed by 60% to 80% of the budget needed for total solid waste removal in a locality. Such costs can be reduced significantly through the implementation of a robust waste collection strategy and system. We have already worked on numerous sustainability projects and we can use our knowledge to ensure efficient waste management. 
20 TONS OF WASTE PER DAY
AGGREGATION AND PROCESSING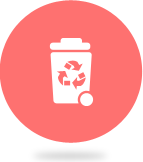 CONVERTED TO RESOURCES
A large percentage of organic waste generated by communities, i.e. almost 60% must be gathered and removed in a safe and hygienic manner. One of the best ways to carry out waste management is organic waste composting. Based on the legislation presented by the Government of India, now it is quite easy to work with large quantities of wet waste and make compost of them in a safe ad hygienic manner without any foul odor. This organic compost is always in high demand within the sphere of home gardening.
Dry waste items like packets, plastics and other packaging material must be removed from an area as quickly as possible as they can clog the public landfills as well as lead to pollution of the whole environment. Even though individual families may segregate these materials on their own, they should be removed in a systematic manner. Our team at Synod can collect and transport these waste materials to the centers of dry waste recycling in an efficient and regular manner.
Being one of the best waste management companies in India, we are also skilled at managing e-waste collection and disposal tasks. Batteries, switches, wires and other types of e-waste products like electronic items can be quite hazardous and deadly to the environment. More than 1 lakh e-waste items are carelessly disposed of every year by the general people. Even though many people tend to practice caution while they are managing the disposal at source, eventually they tend to end up in the various public landfills, unfortunately polluting the environment and soil with their toxic wastes. At Synod Bioscience, we perform safe and efficient e-waste collection from the source and also oversee the transportation of these e-waste materials from their collection points to disposal areas.
OUR WASTE MANAGEMENT SERVICES
Synod Bioscience can offer you the following range of services.
REACHING 1,25000 CITIZENS
TOTAL WASTE MANAGED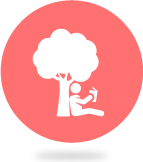 CREATING 200 LIVELIHOODS
16.23 TONS OFGHG EMISSIONS AVOIDED PER DAY