WASTE COLLECTION / WASTE MANAGEMENT SERVICES
Waste collection, primarily the sourcing of solid, wet and dry waste is a significant part of the waste management cycle. Successful solid waste management is one that  seamlessly manages the storage, collection, transport, segregation and final disposal of waste. Synod Bioscience understands the difficulty and complexity associated with the proper collection of waste, pickup by the crew, transport management through neighbourhoods and transfer from pickup to disposal point. We therefore oversee all the operational aspects associated with waste collection and ensure it is carried out smoothly and efficiently. We Provide best Waste Management Services in India
Collection of waste requires 60-80% of total solid waste budget of a locality, and an efficient waste collection system can minimize overall costs significantly.
20 TONS OF WASTE PER DAY
AGGREGATION AND PROCESSING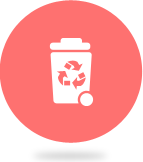 CONVERTED TO RESOURCES
Communities generate more than 60% organic waste everyday and this needs to be collected and disposed of safely and hygienically. Organic waste composting is one of the most productive ways of waste management. With the government of India legislation, it has become easy to compost large volumes of wet waste hygienically, safely and without odour. The byproduct, organic compost can also be used for home gardening. 
Dry waste such as plastics, packets and packaging material contribute to major clogging of public landfills and pollution of the general environment. While segregation is done by individual families, at Synod we ensure that their collection and transport to dry waste recycling centres happens regularly and efficiently.
Batteries, wires and other e-waste such as electronic items are extremely hazardous to the environment. Every year >1 lakh e-waste is disposed off by people. Although people exercise caution with their disposal at source, unfortunately they often end up in public landfills, polluting the soil and environment with toxic waste. Synod Bioscience ensures that e-waste collection at source happens in an efficient manner. We oversee transport operations of the e- waste from collection points to their disposal. 
OUR WASTE MANAGEMENT SERVICES
Synod Bioscience provides the following
REACHING 1,25000 CITIZENS
TOTAL WASTE MANAGED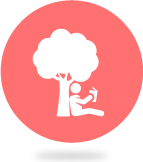 CREATING 200 LIVELIHOODS
16.23 TONS OFGHG EMISSIONS AVOIDED PER DAY